After finding a household binder to be a great help to me, I have been helping my children set up one of their own. So far they have only 3 sections, Chores, Contacts and Computer. My son really likes the system we have been using, but my strong willed daughter has a bit of a problem, not so much with the system but with the chores. I have taken the chores that they are responsible for and broken them down into tidbits over the whole week. We have worked out a reward system that so far has worked. I got the idea from my blogging friend Kellie Ann a while ago. We use what we call allowance dollars. For every chore done correctly they earn 1 allowance dollar. A specified number of allowance dollars can redeemed for various things including cash. They can also lose their allowance dollars for unacceptable behavior in addition to punishment. For example: if they don't do a chore they are required to pay a dollar and then they still have to do the chore, but not receive a dollar for doing it. May sound a bit confusing but believe me they get it. Last week my daughter was in a lazy mood. She ended up earning only 29 allowance dollars and paying in 12. Not a good week. We work on a rotating schedule with one child doing the dishes, kitchen, and dining room, and the other is responsible for pets and living room, then the next week they switch. The chores are very detailed and so far we have had no arguments about them not knowing what they have to do. This is a 2-sided chore chart. On the front there is a daily to do checklist, everyday duties with a passed parental inspection box for each day, and an 'Other Things to Remember' section for them to write any other events for the week. There is also a box to keep track of their water intake. (trying to get them in the habit) The backside has the chores broken down by day and room. Both weeks include bedroom work and a place for parental inspection. May sound military strict, but so far it has worked very well keeping up with who does what when.
Here are those charts for you to look at and download if you wish: (Click on the title to download)
Pets and Living Room Week (front)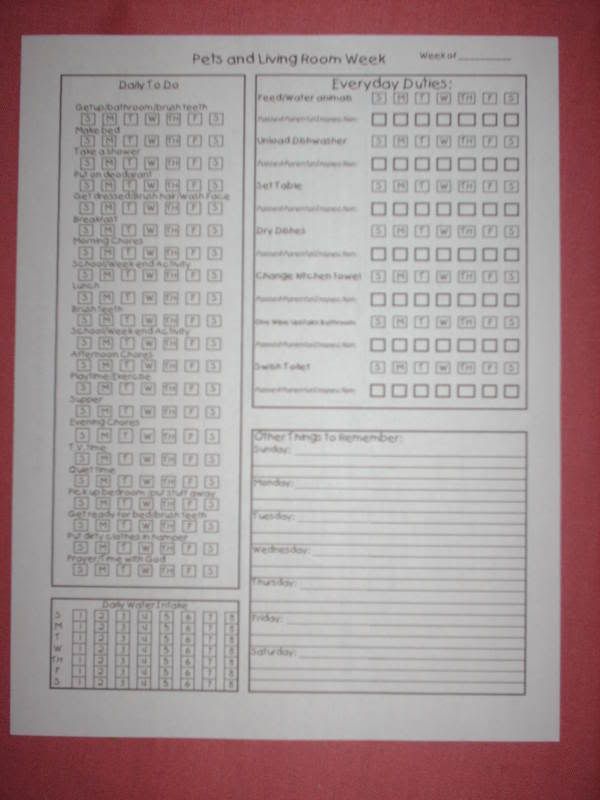 Pets and Living Room Week (back)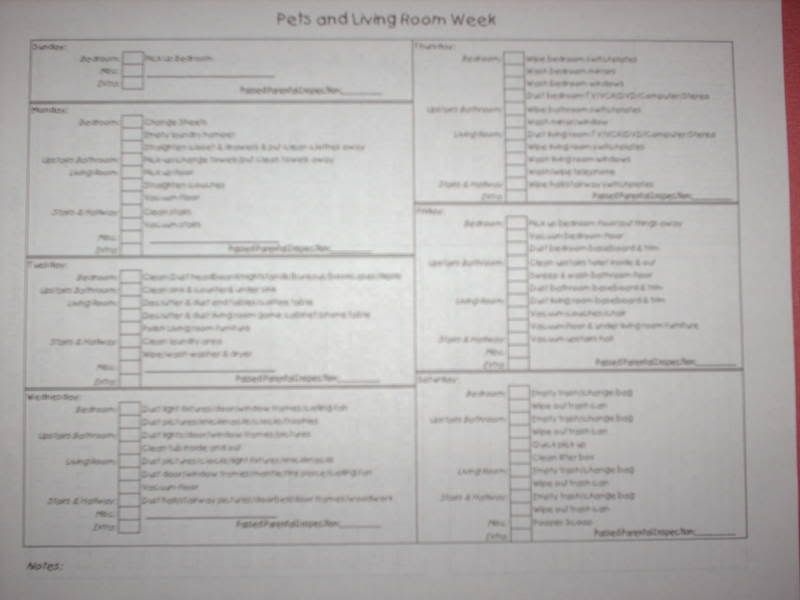 Dishes, Kitchen and Dining Room Week (front)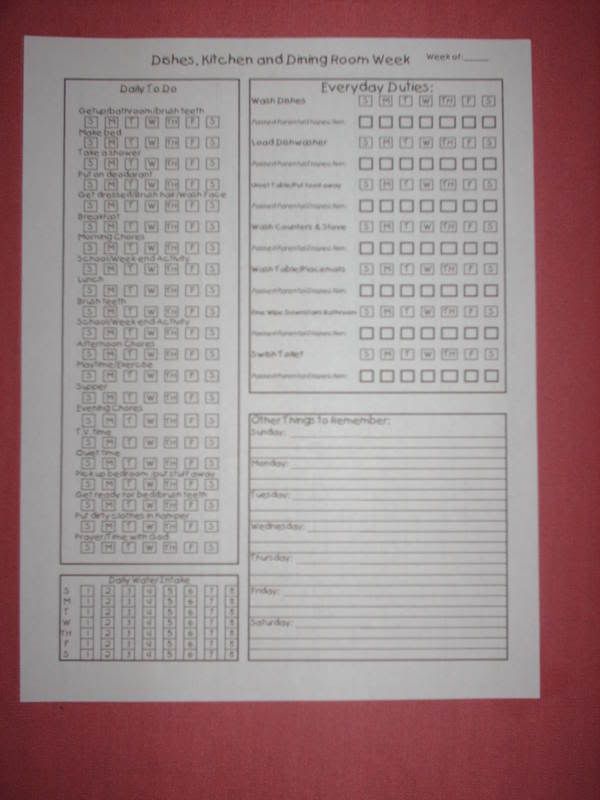 Dishes, Kitchen and Dining Room Week (back)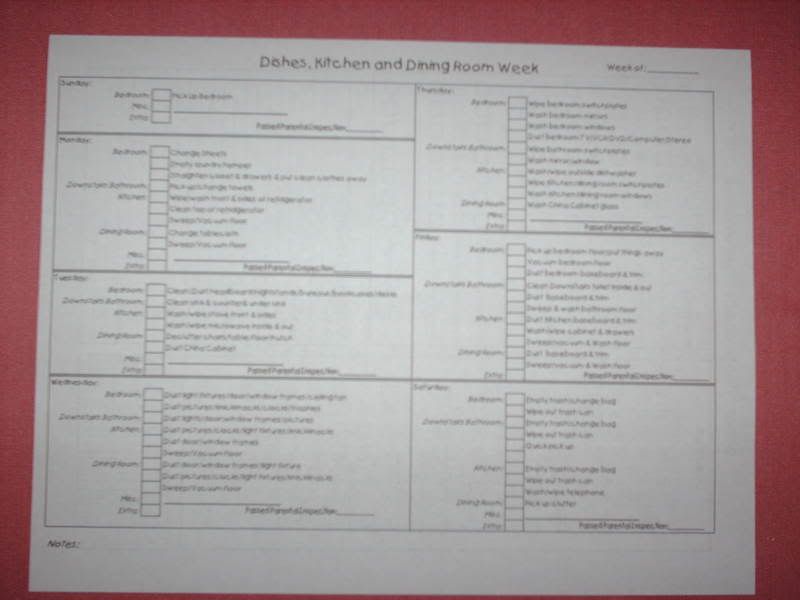 Allowance Dollars Reference Sheet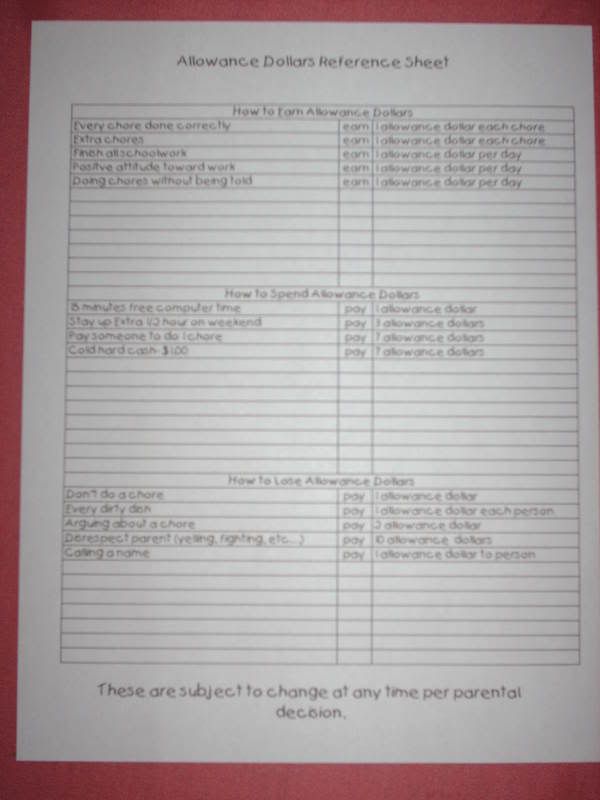 I would love to know what you think and what works for you.